Keeping it about family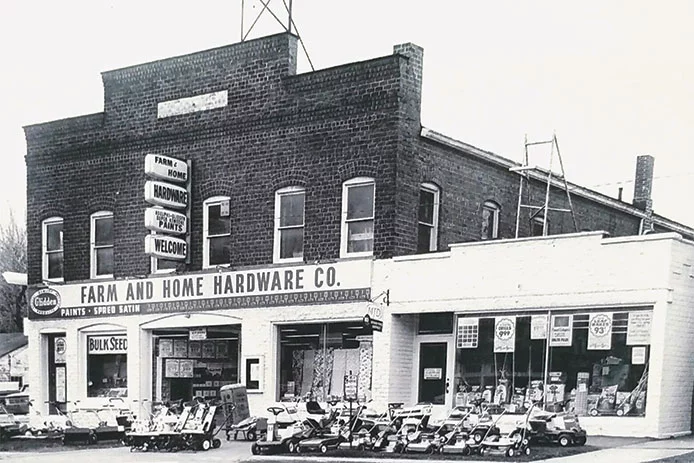 In 1955, Raymond Jerousek Sr., his wife, and their three children moved away from the city to build a better life in the peaceful community of Wellington, Ohio. The Jerouseks would later work together in 1960 to establish the family business, a hardware store built upon the foundations of true customer service and faithful community stewardship. It's this sentiment that would later lead to unprecedented growth and award-winning national recognition.

Today, the company is run by Ray's grandson, Scott Jerousek. While many things have changed over the years, he continues to uphold the same principles established by his grandfather, father, and uncle before him. Commitment to family, community stewardship, and providing only the best products and services are the values that bind this iconic brand together and drive it toward the future.
Farm & Home Hardware: Helping build our community since 1960.
Want to join our team?
We're dedicated to the growth of our community and the people who join us. A thriving culture of creatives, builders, and men and women from all walks of life, we are united together for the purpose of a greater future. Innovate your career with the daily rewards of real opportunity. Consider making Farm & Home Hardware the next step in your journey.