Engraving starts at just $15. We are quick to deliver and projects can take as little as 15 minutes.
Are you a local business? We would love to quote your engraving projects. No minimum purchase is required, and discounts may be available based on the size of the project.

Need a new logo? We can help with that. Have an existing logo? We can engrave it. From start to finish, we can achieve a unique-looking gift that they will love! 

Give us a call or visit today to receive a free quote or start your project with Farm & Home.
Proudly Serving the cities of Wellington and Ashland, and Northeast and Central Ohio since 1960. 
Farm and Home Hardware offers engraving on many different products, including your new YETI! Show off your personality, or create a personal gift for a friend. Either way, Farm and Home is here to help you.
Bring in your own design, or edit one of our premade templates
Single sided engraving: $15
Double sided engraving: $20
*Prices may vary based on design complexity
Our customers love our engraving services!
"Our company ordered 32 Yeti products from Farm & Home in Wellington this year for our employees.  We had the products engraved on both sides of the products and they turned out wonderful!  Scott was able to get all of the products we needed in a matter of days!  We worked with Deanna on all of the engraving needs and she was fantastic. There was constant communication by sending proofs of what we wanted in terms of sizing and placement. With this being a large order and us needing them for an event, Farm & Home was more than accommodating!  The final product exceeded our expectations! The customer service we received was top notch!  We will definitely continue to support Farm & Home!"   ~ Star Inc.
Project gallery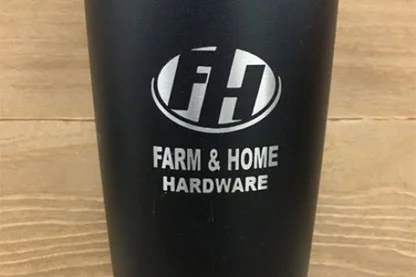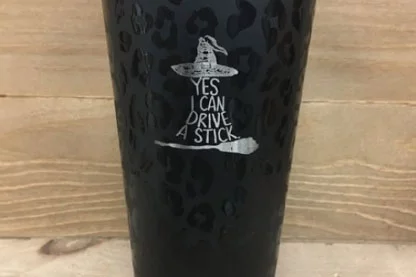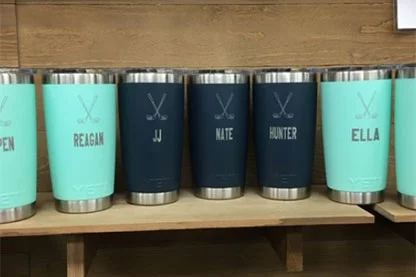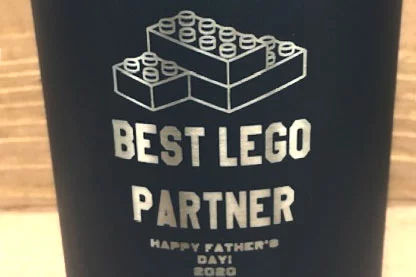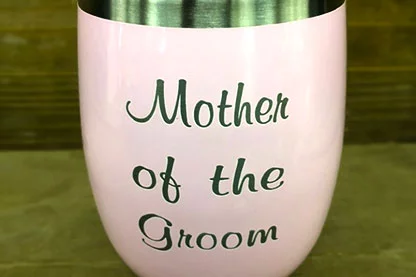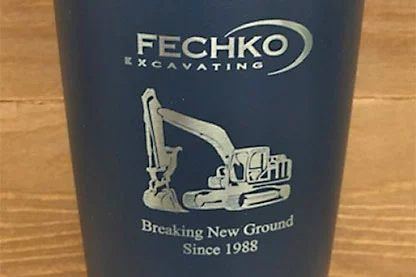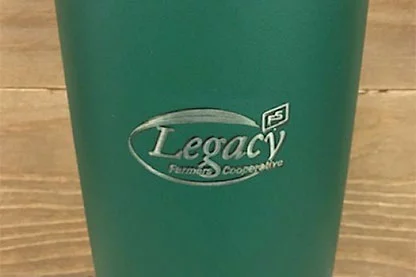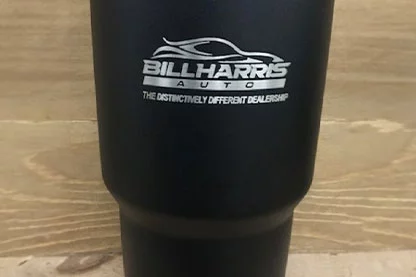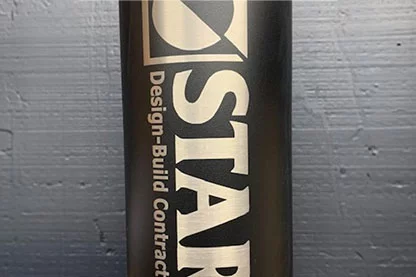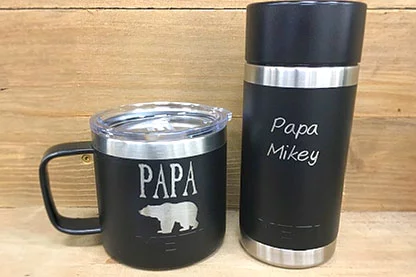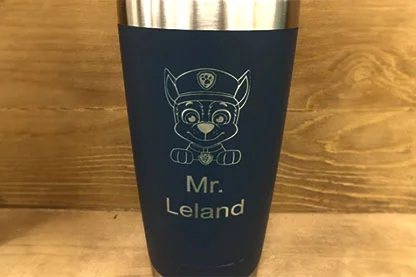 YETI gallery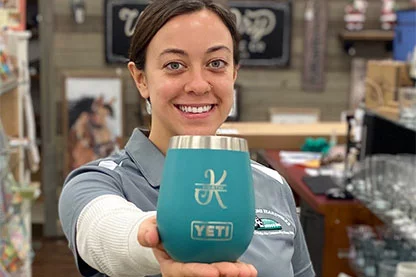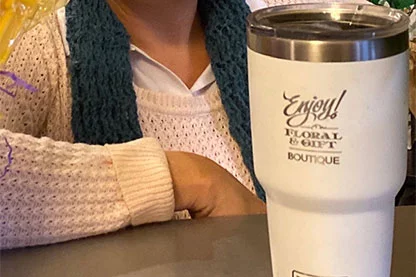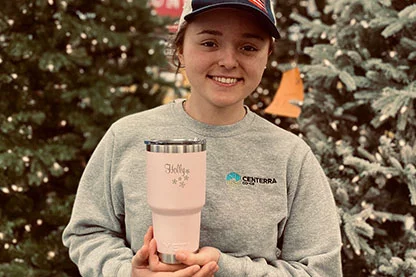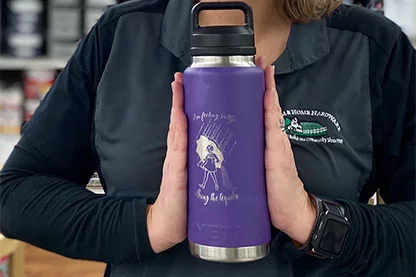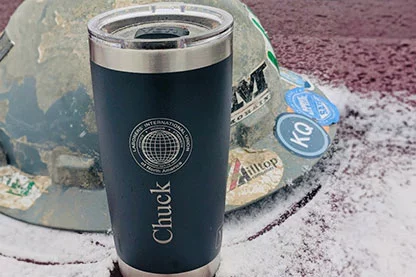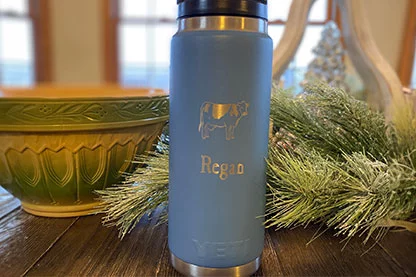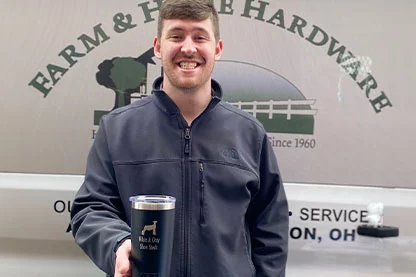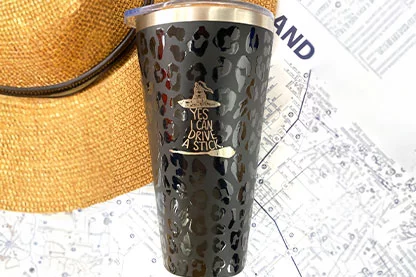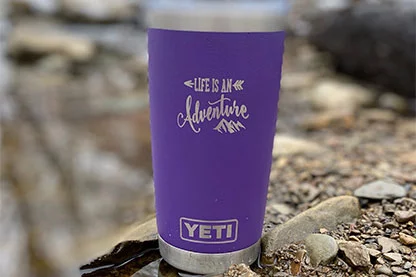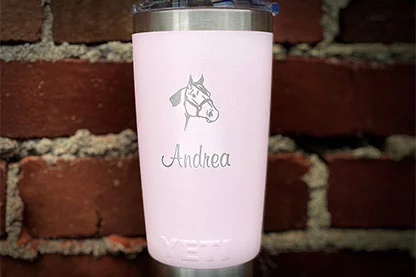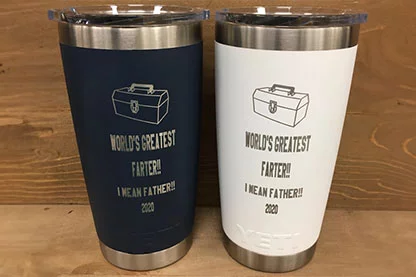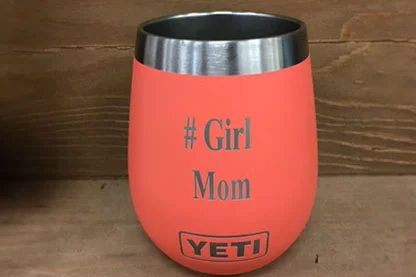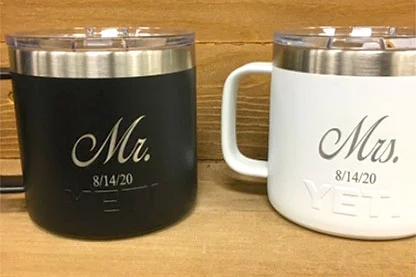 Engraving gift ideas