About Us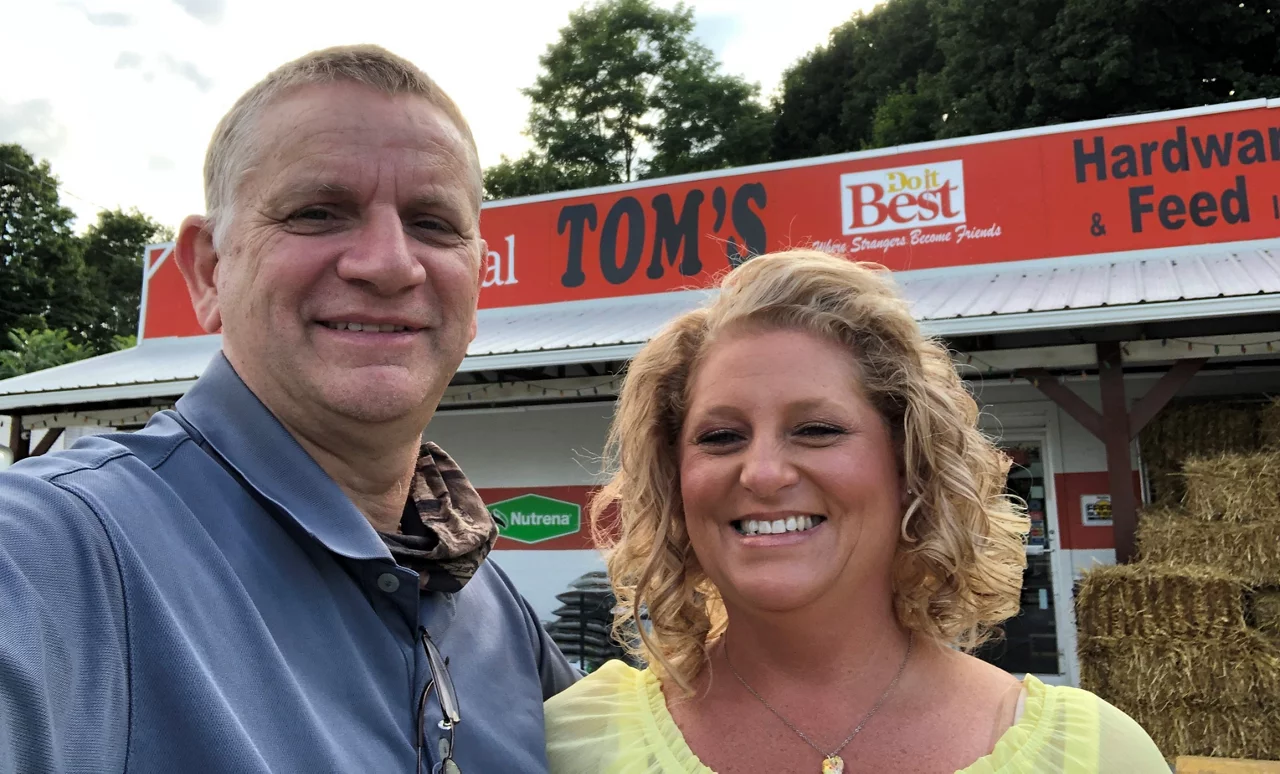 Tom's Hardware & Feed is a multiple faceted business starting 1999! We have a family business which include Tom's Hardware & Feed, TMK Promotions, and Tom's Industrial products. Tom Marchese & Tom King started the business in 1999. Tom & Julie Marchese took over sole ownership of the business in August of 2020. Tom & Julie are Lifetime residents of the community and are actively involved in many community activities in the valley.  We are very thankful for the support we received from our customers and our continued growth!
Specializing in Mobile and manufactured home products, Propane, Blue Seal, Poulin, Tribute and Triple Crown feeds along with all sorts of hardware items by Tom's Hardware & Feed.  Coming in August of 2021 we will also be offering a line of Purina Products as well.
Imprinted sportswear, trophies, and other promotional items by TMK Promotions.
Industrial fasteners, safety items, MRO products, proprietary specialty detergent chemical blends, gloves, industrial paints, tree paints and multiple other products are the mainstay of Tom's Industrial Products.
We have over 10 brands of pet foods in stock, as well as over 300 dog & cat toys, CBD oils, Finger Lake Soaps, local raw honey, local maple syrup!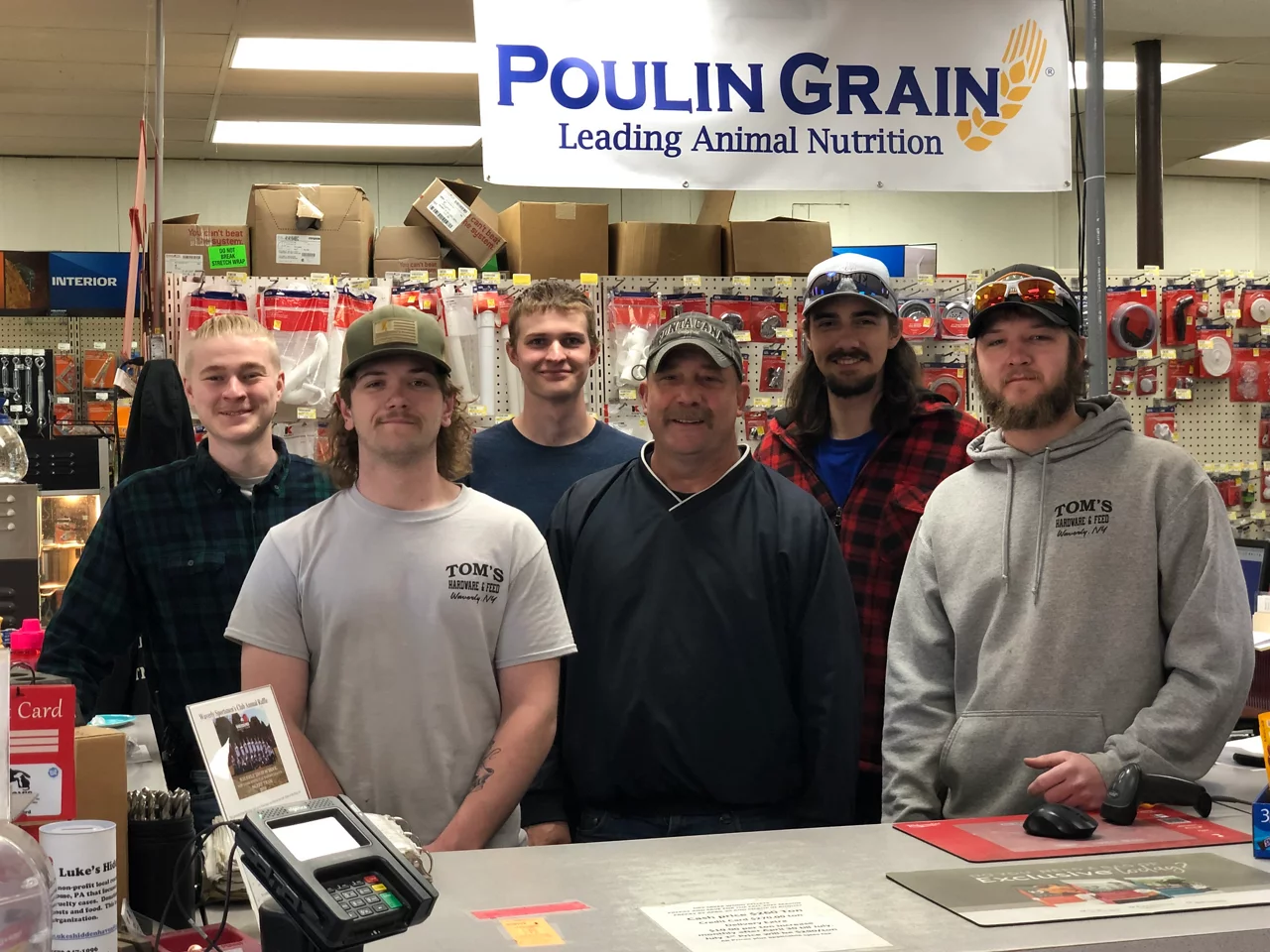 Open 6 days a week, offering delivery and great services! Tom's is the place to go in the Valley!
THANK YOU FOR SUPPORTING OUR LOCAL BUSINESS!