Welcome to Meade's Do it Center!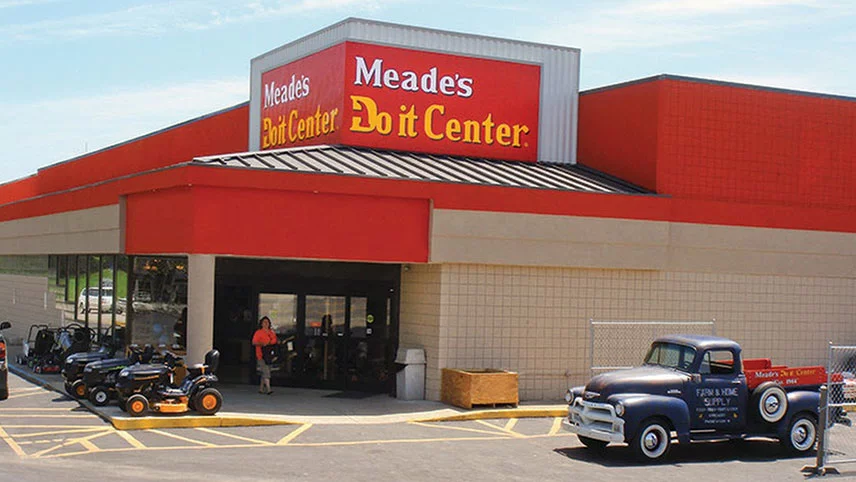 Meade's Do It Center has been family owned and operated since 1944. Starting out as a farm and feed store, we have steadily transformed into the complete home center we are today! We possess a knowledgeable and friendly crew who strive to help exceed the expectations of our customers. We offer a vast selection in paint, lawn & garden, electrical and plumbing departments, as well as an extensive lumberyard. We can also meet your outdoor and home improvement needs, ranging from mulch to updated fixtures. We are happy to provide additional services such as key cutting, glass cutting, window and screen repair, delivery, lock re-keying, cutting of step stringers, assembly, ship to store ordering, and special orders.
We also create materials estimates for new construction and remodeling projects including special order windows, doors, cabinets, and countertops.
We regularly serve the areas of Irvine, Ravenna, Beattyville, Jackson, Mckee, Stanton, Clay City, Waco, Bybee, Palmer, Booneville.