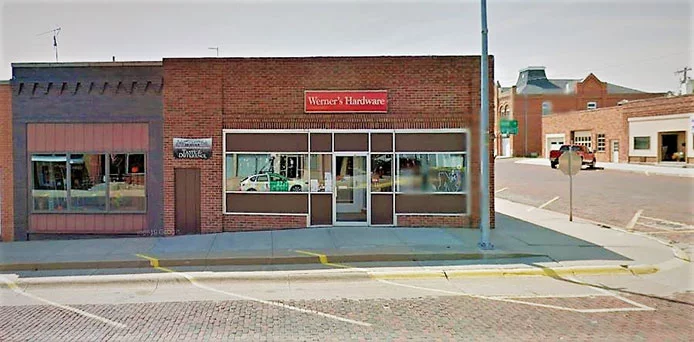 We are 3rd generation owners in the same location, although we have expanded a couple of times over the years. Our mission is to provide a high level of customer service, plus products at competitive prices. We offer expert advice on paint, plumbing, electrical, lawn & garden as well as home decorating and design.
Werner Hardware & Gifts is located at the corner of 4th & Main St. in Humphrey, NE, and we serve about a 30-mile radius from Humphrey, including Columbus, Norfolk and Albion, NE communities and everyone in between.
Gift Shop
Werner's gift shop has become a destination for seasonal gifts and decor in the Humphrey, NE, and Platte County area. We have a huge selection of unique decor that changes with the seasons!

In the spring and summer you'll find lots of floral decor, while the fall brings in harvest decor. In winter we host our open house and feature tons of unique Christmas decor, including Christmas trees! We also have candles year-round.
With new items coming in all the time and year-round home decor, come to Werner's to add that special touch to your home this season!